Compare Business Energy Suppliers & Secure 
Your New Deal
Compare latest supplier prices and complete your switch online!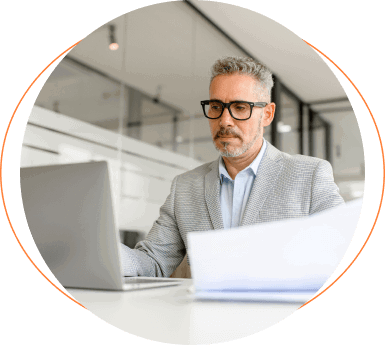 Compare Prices From Top UK Business Energy Suppliers




Compare the UK's Top Business Energy Suppliers
Companies now have a huge range of choice when it comes to switching business energy suppliers.
This can make it particularly difficult to decide what is best for your business. Many just choose one of the traditional 'Big Six'.
The truth is that better deals could be available with some of the newer, independent suppliers.
Large Business Energy Suppliers
Most people in the UK will be well aware of the "Big Six" energy suppliers. Over the years, a number of energy suppliers have challenged the traditional "Big Six". One of the largest suppliers to do this is OVO Energy, which now serves almost 5 million customers.
When comparing business gas & electricity suppliers, many customers feel more comfortable switching to a larger supplier. The long-established service of a large energy supplier can offer business customer consistency and certainty. However, it's important to remember that they won't necessarily offer the best deals on the market.
Supplier
Ratings

Trustpilot: 4.2/5
Which: 56%
Average Review: 72%

Trustpilot: 3.4/5
Which: 55%
Average Review: 57%

Trustpilot: 4.3/5
Which: 55%
Average Review: 65%

Trustpilot: 3.4/5
Which: 55%
Average Review: 57%

Trustpilot: 1.1/5
Which: 55%
Average Review: 45%

Trustpilot: 4.3/5
Which: 69%
Average Review: 67%

Trustpilot: 2.8/5
Which: n/a
Average Review: n/a
Green Business Energy Suppliers
The number of green and renewable business energy suppliers joining the market in recent years has grown significantly. A renewable energy tariff can be a simple way for businesses to demonstrate their green credentials.
When you switch to a green energy business energy tariff, your gas and electricity supply will continue as normal. Your supplier will then match the energy you use with purchases of energy from renewable sources or investments in green initiatives.
If you're interested in using green energy to power and heat your business, the following green business energy suppliers might be right for you.
| Supplier | Description |
| --- | --- |
| | Bulb Energy has now been acquired by Octopus Energy. Customers will be automatically transferred to Octopus and any credit balance will be protected |
| | Ecotricity is a British energy supplier specialising in providing green energy to customers through its wind power portfolio. |
| | Good Energy has been in operation for more than 20 years aiming to power a cleaner, greener world. |
| | F&S Energy was founded in 2011 with the aim of increasing competition in the green energy market. |
| | Green Energy UK (also known as GEUK) is an independent energy supplier selling 100% Ofgem certified renewable electricity and gas. |
| | Smartest Energy was founded as an aggregator of green energy projects in 2001 and now supplies energy to homes and businesses. |
| | Established in 1987, Total Energies now supplies over 175,000 business customers with renewable energy. |
Independent & Small Business

Energy Suppliers

Over recent years, independent and small business energy suppliers have grown in popularity. This has led to many businesses choosing to leave the traditional big six for an independent commercial energy supplier.

As they carry lower overheads than many of the larger suppliers, smaller suppliers can offer some of the best rates on the market. Despite this, when the market is unstable, many businesses are concerned about the risk of their supplier going out of business.

However, you should keep in mind that your business will be protected by the Ofgem safety net. If your supplier was to go bust, Ofgem will provide a new supplier for you with no disruption to your gas and electricity supply. Once you've been moved to an alternative supplier, you would be free to compare business gas and electricity suppliers.
| Supplier | Description |
| --- | --- |
| | BES Utilities is a Lancashire-based supplier providing commercial gas and electricity to businesses across the UK. |
| | Clear Business Energy offers commercial services including energy, water, telecoms, and insurance. |
| | Corona Energy is an independent supplier with over 20 years' experience serving UK businesses. |
| | Crown Gas & Power is an independent business gas supplier offering a Manchester-based customer service team. |
| | D-Energi is a family business founded by two brothers in 2002 now serving thousands of commercial energy customers. |
| | Formerly known as Haven Power, Drax offers renewable energy solutions to businesses across the UK. |
| | Opus Energy provides free smart meters to all new customers. They currently supply over 350,000 business premises in the UK and are the UK's leading independent business energy supplier. |
| | Formed in 1995, Regent Gas is a privately owned British business gas supplier providing natural gas, connection and metering services to businesses of all sizes. |
| | Simple Gas & Power aim to offer business energy tariffs at lower prices with a better customer service. |
| | United Gas & Power (UPG) is a Yorkshire-based business energy supplier which aims to put customer service at the heart of its service. |
| | Utilita installed Britain's first smart meter in 2008 and now offers 'Pay As You Go' business energy tariffs with a free smart energy monitor. |
| | Utility Warehouse is a multiservice supplier offering energy, broadband, insurance, and mobile products to homes and businesses. |
| | Established in 1987, Total Energies now supplies over 175,000 business customers with renewable energy. |
| | Yu Energy is an energy and water supplier offering 100% certified renewable green energy to businesses. |
We Have Helped Over
350,000

Companies Switch Business Energy Supplier

Our strong commercial partnerships with leading UK business energy suppliers allow us to find great deals for our customers. With our business energy comparison engine, you can find the latest gas and electricity prices to keep your energy prices under control without the hassle.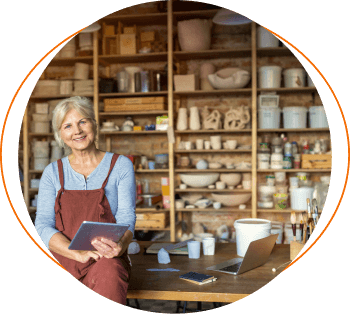 The Easy Way to Compare Business Energy Suppliers
Compare
From our wide panel of trusted business energy suppliers
Switch
Either online or over the phone, it's easy to start your switch
Save
We'll take care of the rest so you can start saving
Here at British Business Energy, we aim to make the process of switching business energy suppliers as simple as possible.
Our easy 3-step process allows you to find the latest business gas and electricity deals on the market and compare business energy suppliers without the hassle.
Who Are the Best Commercial Energy Suppliers for Large Businesses?
If you run a large, high energy usage business, you may find that only a few suppliers can cater for your needs. However, there is no one supplier which is guaranteed to offer the best tariff prices.
The good news is that high-usage businesses can often access some of the best rates due to a greater buying power. By working with British Business Energy, we can help your business find the latest business energy rates from a trusted panel of suppliers.
If your business uses 100 kWh or more of electricity in any half-hour period, you will be required to install a half hourly meter. Businesses who use more than 70kWh in any half-hour period can also switch to a half-hourly meter. These meters offer automatic readings every half hour, giving you the most accurate billing available.
Who Are the Best Commercial Energy Suppliers for Small Businesses?
Although small businesses or micro businesses won't have the same buying power as large enterprises, they do have a great deal of choice.
A number of business gas and business electricity suppliers cater specifically for SMEs. For example, British Gas Lite offer an online-only service for SMEs aimed at keeping overheads and costs low.
Ready to Switch Business Energy Suppliers?
If you're ready to switch energy suppliers, British Business Energy is here to help. When you switch with us, our expert team will support you throughout your switch to help you find a great energy deal without the hassle. To compare business energy suppliers today, start your quote here.
Business Energy Suppliers FAQs
How Much Can My Business Save by Switching Energy Supplier?

Many businesses save hundreds of pounds annually by switching their energy supplier. On average we save businesses around £1,037* annually. Many businesses often reinvest the savings into other areas of the business.

Ready to switch business energy suppliers? Click here to start saving on your energy bills.

What Happens if an Energy Supplier Goes Out of Business?

There have been quite a few high-profile energy companies going bust in recent years. Therefore, you might be worried about what happens to your supply if that happens to you.

Fortunately, Ofgem have created a safety net which you can read here.

What Will Happen to My Supply as a Business Energy Customer?

Your energy supply is secure. Ofgem's safety net protects all customers' energy supplies, and all customers will be transferred to a new supplier.

Ofgem will now appoint a new supplier for you, who will contact you soon.

In the meantime, sit tight, take a meter reading and wait until the supplier we appoint gets in touch.

Can I Stay With The Same Energy Supplier?

In some cases, we can negotiate a better business energy deal with your current supplier. This means you can continue to receive your energy supply from the same provider without switching.

You should regularly compare business energy suppliers to make sure you're getting the best deal available. Our experts can help you find competitive rates, even if it means sticking with your current supplier.

How Long Does It Take To Switch To A New Business Energy Supplier?

Once we start the switching process, it usually takes around five working days, thanks to OFGEM's Faster Switching guarantee.

We'll inform both your new and old business energy supplier and get things moving as quickly as possible. The process can be delayed if you have not supplied all the information needed to your new supplier.

Your business energy supply will not be affected and you'll start receiving energy bills from your new energy supplier. You will also receive your final bill from your old energy supplier. It is important to make note of your meter readings during this process if you do not have a smart meter.

How Do Business Energy Suppliers Calculate Bills?

When calculating the cost of business energy bills suppliers take in to account a number of factors;

Standing Charge: This is a flat, fixed rate charge which applies to all energy bills whether they are domestic or business and it is a charge you will pay regardless of your level of energy consuption.

kWh Unit Rate x Consumption: This covers the actual amount of energy you use and is simply kWh usage multiplied by your kWh unit rate.

VAT: A VAT rate of 20% is applied to all business energy bills.

Levies and/or Discounts: Some business energy customers may also have additional charges/levvies and or discounts applied to their bills. One common levy on business energy bills is the Climate Change Levy and one common discount is the Energy Bill Discount Scheme (EBDS).

Can I Get a Dual Fuel Contract for My Business?

In short, no. Dual Fuel contracts are not common for business energy which means you will need a seperate contract for each fuel type with your business energy supplier.

How Can I Reduce My Business Energy Bills?

Reduce Usage: The primary way to reduce the amount you pay for business energy is to reduce the amount of energy you use. This could be achieved by training staff to adopt for energy conscious practices such as switching monitors and lights off when not in use, especially overnight.

Run A Business Energy Audit: If you're stumped for ideas on how to reduce usage or become more efficient then undertaking a business energy audit is advisable. This process will highlight where your business uses the most energy as well as where is wastes to the most.

Compare Current Supplier Prices: As with any billable service, comparing current pricing to check you are getting the best possible deal is one of the best ways to save money on your current business energy bills.

Leverage Modern Technology: These options can range from the installation of a smart meter which will help you better track when, where and how much energy is used across your business and you could also invest in energy saving infrastructure such as sensor activiated light switches which ensure the lights are only on in a room when a person is present.