Get a New Commercial Gas Meter
Free meter installation when you switch suppliers with us*
Working With Top UK Suppliers




Installing a new business gas meter can be a crucial step towards managing the costs of heating your business premises. There may be several reasons for a new commercial gas meter installation.
Older commercial gas meters can be inaccurate and potentially cause billing problems, and at the end of the day why pay more than you need to? The other reason may be that you're moving into new business premises. Ensuring you have a fully operational gas meter installed can help your business better manage energy consumption.
If you're unsure of what installing a new business gas meter involves, or what type of meter your gas supply requires; our connections team are more than happy to advise on the most suitable energy meters for your buildings. Our team has years of experience in smart meters, half-hourly meters, multi-site meters & much more.
How Much Will a New Commercial Gas Meter Cost?
How much you pay depends on your usage, business premises size and what meter is required. You can pay anything upwards of £150 to £800.
In most cases, if you switch your business gas supplier with us, we will complete your meter installations for free*. 
What Type of Commercial Gas Meter Is Right for Your Business?
You will need to assess the size of your business and specific requirements to get a clear understanding of which meter is the right one for you.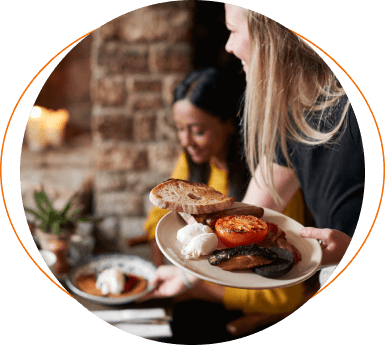 Standard Meter
This is the meter most businesses have before being moved over to a smart or other type of meter. This charges you a unit rate for all consumption regardless of when you use the fuel. You will have to submit your own gas meter readings every month.
Smart Gas Meter
A smart meter is another variation of a single-rate meter. However, the difference is that meter readings will be automatically submitted to your supplier. This is a popular option for busy SME businesses that have little time to submit meter readings.  
Multi-Rate Gas Meter
Multi-rate gas meters are great options for businesses predominantly operating outside of what is widely regarded as standard peak hours. Each supplier has slightly different 'windows' of when this is but all are pretty close together.
This means a business that operates in the evening or at weekends can get a cheaper unit rate during its core hours.
How Long Will It Take To Have My Commercial Gas Meter Installed?
We will aim to complete your new gas meter installation within 2 weeks. Some installations may take longer, but our new connection team will always be transparent about timelines. We also use GasSafe engineers to ensure your new gas meter is installed safely. We'll also communicate with your energy supplier and the national grid.
How Commercial Gas Meter Installation Works
Compare Options
We'll start with some basic business details along with some contact details so a member of our connections team can get in touch about your new gas meter.
Select Your Meter
Our new connections team will want to understand your exact needs to make sure we're installing the correct new gas meter for your business. 
Save With Your New Meter
Happy with your no-obligation chat? If so, we'll get to work. We aim to complete the gas meter installation within 2 weeks. We will always be transparent with the project timelines and will use Gas Safe engineers.
Do I Need a New Commercial Gas Meter?
This largely depends on your circumstances. For example, if you're moving into new business premises, you have a very old meter or would like to have a multi-site meter to manage your buildings better; then you will need a new gas meter.
Having the correct meter can have a huge impact on the price of your gas bill and how much you pay for energy usage. An accurate meter reading ensures you're paying the right amount for your gas supply so you will not receive a surprise bill at the end of your energy contract.