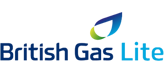 British Gas Lite: Reviews, Prices & Tariffs
You might have heard of British Gas. After all, they are one of the largest suppliers of energy in the UK. However, they also have a subsidiary company that focuses on providing energy to smaller businesses – British Gas Lite.
British Gas Lite is designed to be a simple-to-use, cheap energy option for small businesses. They only offer fixed-rate prices at competitive rates.
Save time, compare British Gas Lite tariffs and protect your business energy bills within 30 seconds
A Guide to British Gas Lite
British Gas Lite is a branch of the larger company, British Gas, however, they are separate businesses, with British Gas Lite offering small businesses better business electricity rates and online account management. Aside from offering commercial energy, they also install electricity smart meters at no extra cost, usually as part of a bundle in their fixed-price plans.
They state their aims as keeping customer prices low and competitive by reducing overhead costs, and ensuring their customers are passed on these savings. A way of keeping their overheads lower, their service is entirely online, including their customer service team. This could prove useful to some companies looking to switch energy suppliers as it offers a little more control to the customer and ease through monitoring spend via their electricity smart meters.
British Gas Lite was founded in 2018 to provide energy to small businesses in England, Scotland, and Wales. They are also owned by Centrica Plc, which also owns the more well-known company British Gas.
British Gas is one of the biggest suppliers of gas and electricity in the UK. They focus on a basic, online-only service that allows them to offer lower business energy prices.
| Features | Service Offered |
| --- | --- |
| Online Billing | Yes |
| Direct Debit | Yes, they only accept DD payments |
| Smart Meters | Yes, with free installation, usually for fixed-price customers |
| Mobile App | No |
| Flexible Payment Options | Only if in arrears |
| Additional Services | No |
| Green/ Renewable Energy | No, but are one of the few providers with Carbon Trust certification (carbon neutral) |
| Trustpilot Review | 2.6/5 |
| Optional Paper Billing | No, paperless online bills only |
| Priority Register | No |
British Gas Lite Reviews
British Gas Lite has an overall rating of 2.6 out of 5 stars on Trustpilot, based on around 3,000 reviews. 42% of those are 5-star reviews, whilst the other four ratings are split between 3% and 39% - averaging as a poor experience. Most comments from customers complained about autorenewals without notification and them being overpriced. There are also comments on how poor the customer services are and that you can only contact them by message. 
The positive comments focus on how they offered better 1-year fixed deals, better than anywhere else they had looked, and how it was an easy process to switch over to British Gas Lite.

British Gas Lite FAQs
Who Owns British Gas Lite?

British Gas Lite is a subsidiary of British Gas, which is in turn a subsidiary of Centrica. Having an account with British Gas Lite does not mean that you also have a British Gas account. Centrica also owns Scottish Gas and Bord Gais Energy in Ireland.

Where Is The British Gas Lite Head Office?

Contacting British Gas Lite can be more complicated than you might expect. As an online-only company, they do not have a regular telephone service you can contact them on. Instead, they have an online web chat team.

You can write to British Gas Lite at Millstream, Maidenhead Road, Windsor, Berkshire SL4 5GD.

When you switch through British Business Energy, you can let us handle all of the contact with your new supplier. That way, you can focus on running your business.

What Is British Gas Lite's Fuel Mix?

British Gas Lite does not offer any specific green tariffs for businesses. However, their fuel mix breakdown is more renewable than the UK average.

British Gas Lite uses 54% renewable energy and 26% energy from Nuclear power.

What Is British Gas Lite's Cancellation Policy?

To cancel a policy with British Gas Lite, you need to get in touch with them. They will then ask you for a final meter reading and provide you with a final bill.

If you cancel your contract and are not in your renewal period, you may be charged penalty fees.

How Are British Gas Lite's Prices Regulated?

The maximum prices that energy suppliers can charge are set by the energy regulator, Ofgem. This energy price cap is used by companies as a kind of marker for where the market prices can range. When the price cap is raised – as happened in 2021 – most energy companies raise their prices correspondingly.

What Are Bright Gas Lite's Region Price Variations?

The prices that people in the UK pay for their energy can vary by region. Areas that produce more energy tend to receive lower prices. Conversely, areas that produce less energy tend to receive higher prices for their energy.

British Gas Lite Prices & Tariffs
British Gas Lite offers a range of fixed tariffs for businesses to choose from. They allow businesses to choose fixed-rate tariffs for between one and three years. 
All of British Gas Lite's metering options are based on their online service. They offer smart meters to all of their clients. They do still support traditional metering options as well. British Gas Lite does not offer support to businesses that are on multiple sites, or those that muse multiple meters.
Please note prices may be different when you compare live rates as they will be bespoke to your area and deals change daily. Prices from November 2023 are based on a consumption of 25,000 kWh annually. 
British Gas Lite Electricity Tariffs 
| Tariff | Unit Price (p/kWh) | Standing Charge |
| --- | --- | --- |
| BGLite Single Rate SC DD 1-Year Term  | 30.68p | 40p |
| BGLite Single Rate SC DD 2-Year Term  | 30.96p | 42p |
| BGLite Single Rate SC DD 3-Year Term  | 31.30p | 45p |
British Gas Lite Gas Tariffs 
| Tariff | Unit Price (p/kWh) | Standing Charge |
| --- | --- | --- |
| BGLite London SC DD 1-Year Term  | 10.42p | 43.87p |
| BGLite London SC DD 2-Year Term  | 10.24p | 45.04p |
| BGLite London SC DD 3-Year Term  | 9.93p | 45.09p |
Switching to British Gas Lite is easy with British Business Energy. If you decide to switch to British Gas Lite, get in touch with us. We specialise in helping businesses change their energy supplier, and in finding them the best deals on the market. We take care of the switch for you, so that you can focus on running your business.
Ready to Find a Better Deal With British Gas Lite?