Switch Business Energy Today
Compare Business Energy Prices & Switch Online
Keep your energy bills low by comparing the latest quotes online!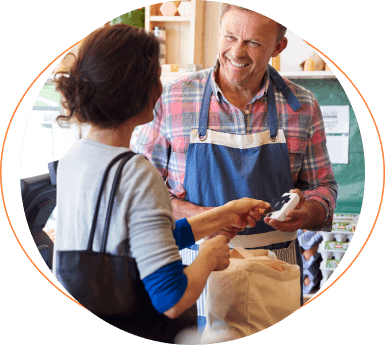 Compare Business Energy Prices From Top UK Suppliers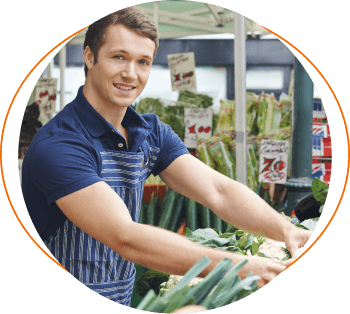 We Have Helped Over 350,000 Companies Switch Business Energy Supplier
With a trusted panel of business energy suppliers, we ensure a smooth comparison and switching process which will help your business find the best deal. It has never been more important to review your business energy prices and it takes just 30 seconds to see the latest quotes online with us.
Why pay more for the same business energy?
Why Compare
Business Energy Prices & Switch

With Us?
Compare
We have a wide range of business energy suppliers and tariffs to choose from
Switch
Online or by phone, it couldn't be easier to complete your business energy switch
Save
Join over 350,000 businesses saving on their business energy
Once you have viewed the latest business energy prices & selected your desired tariff, your account manager will make sure you have a smooth switching process. We'll handle the entire switching process so you can continue doing what you do best.
Our Switching Services -
Save Money

In Just A Few Clicks
Business Electricity
Once you have decided to switch business electricity suppliers, the process is easy. Before you select your tariff, think about how your business uses electricity. Depending on when you use your electricity, you may be able to secure cheaper business electricity rates. Before you compare business energy suppliers, it is a good idea to have a recent energy bill to hand.
Compare Business Electricity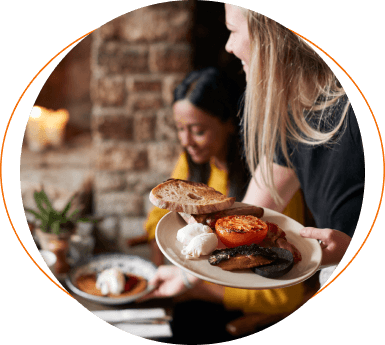 Business Gas
When comparing business gas quotes, it can be difficult to know where to start. Consider how your business uses gas and look at current business energy market prices. Our team is always happy to advise on selecting the right business energy tariff and increasing energy efficiency.
Compare Business Gas
Business Water
You can now save even more money by switching your business water supplier. Saving more has never been easier, and we'll even provide a free water audit if you spend over £1,000 annually on your water bills when you switch with us.
Compare Business Water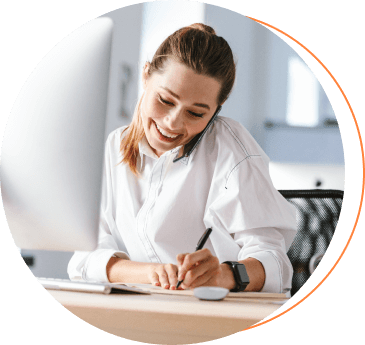 Energy Bill Discount Scheme

For Business

The UK government has announced support for businesses when it comes to periods of higher wholesale energy prices. The Energy Bill Discount Scheme (EBDS) is automatically applied to your usage only when the wholesale energy prices are above a certain amount. 

That means you can still grab a great business energy deal in the meantime to maximise your discount. 

This discount is the difference between the price of the unit price in your contract and the wholesale price threshold. You do not need to apply for the discount as it is automatically applied by your supplier. 

 
How Much
Discount

Can I Get On My Bills?
|  Standard Business Discounts | Price Threshold for Wholesale (p/kWh) | Maximum Discount Available (p/kWh) |
| --- | --- | --- |
| Electricity | 30.20p | 1.961p |
| Gas | 10.70p | 0.697p |
|  High Consumption Industry Discounts | Price Threshold for Wholesale (p/kWh) | Maximum Discount Available (p/kWh) |
| --- | --- | --- |
| Electricity | 18.50p | 8.90p |
| Gas | 9.90p | 4.00p |
How To Find
Cheaper Business Energy Prices
With business energy prices stabalising in 2023, there's a lot of competitive fixed-rate deals available on the market. Comparing the the latest deals is the best way to find the cheapest business energy prices and having the most accurate consumption data when you do so will allow you to get the most accurate quote. 
We work with a trusted panel of business energy suppliers so that you can find competitive deals and switch online with confidence. You can see our latest prices here in just 30 seconds. 

We have a long history of working with British companies to save them money on their business energy bills.  Our self-serve, business energy price comparison platform allows you to compare the latest available prices and switch at a time that suits your busy schedule. 
Should You Switch Business Energy
Do you like having more money in your pocket? Customers using our comparison engine save £1,401* on average annually.
You may have some added non-financial motivations linked to your desire to switch like a better suited tariff, better customer service or features.
We understand that getting your business energy contract rolled over onto out-of-contract rates may be easier. However, these unit rates are much more expensive than nearly all tariffs. Comparing business energy prices is still the best way to secure the cheapest unit rates at any given time and avoid costly out-of-contract rates.
Our team is more than happy to help you switch business energy suppliers and bring your average business energy bill costs under control.
What to Consider When Getting a Business Energy Quote  
You may focus on the price as a main factor; and whilst that's the main element we're all focused on, taking a step back and considering how your business consumes energy can make your saving even bigger. 
Business energy tariffs - selecting the right tariff for your business can have a huge impact on your energy rates. For example, a restaurant primarily operating in the evenings and weekends may find they have cheaper business energy bills on an Economy 7 tariff. 
The size of your business - not just thinking about the size of your business premises, but also your overall consumption. Higher consumption users will pay lower business energy rates due to purchasing more gas and electricity. Got multiple premises? Grab a multi-site deal and increase your purchasing power. 
Business energy supplier pricing models - some suppliers will charge more than others. Whilst the wholesale energy market will guide overall prices, suppliers will have different prices. 
Business Energy
Tariff Options
Each business energy tariff type offers its own benefits, from fixed costs over a certain period to renewably sourced energy. For those reasons, it is important to thoroughly compare tariffs, which will help you identify the correct tariffs to better manage your energy costs.
For standard business energy contracts, there are several tariffs available:
Fixed-Rate Energy Tariff
The price per kWh will not charge for the duration of your energy contract. You will be protected against any price increases for energy. 
Variable Rate Energy Tariff
The price per kWh will change from month to month. You will pay the rates in line with wholesale market prices. This means your business could experience both price increases and decreases.
Green Energy Tariff
A green business energy tariff is a more environmentally friendly way to power your business. This is an easy way for businesses to start their journey to becoming more sustainable.
Deemed Tariff
Setting up business energy for the first time? Until you go through this process you may be on an expensive deemed rate tariff. Not ideal but switching to a cheaper business energy tariff is just a few clicks away.
Rollover Contract
Business energy providers will place you on out of contract rates if you haven't secured a new deal by your contract end date. These are expensive rates and you should avoid entering this type of deal. The good news is that a new deal can often be secured up to 12-months before your contract end date.
Latest UK Business Energy Prices
A changing market can make it difficult to understand if your getting the best deal from your business energy quotes. Fortunately, we've pulled together the latest business energy prices per kWh and grouped them by business size.
Business Size 
(Annual Usage)
Electricity (p/kWh)
Annual electricity bill 
Gas (p/kWh)
Annual gas bill
Very Small/Micro
(up to 5,000kWh)
29p
£1,685.17
12.6p

£796.86

Small 
(5,000-15,000kWh)

29.1p
£4,642.19
10.5p
£1,764.95
Medium
(15,000-25,000kWh)

29.9p
£7,746.61
10.2p
£2,774.12
Large
(25,000-50,000kWh)

29.3p
£15,161.61
10.1p
£5,325.65
Extra Large 
(Corporate)
(50,000-100,000kWh)

28.9p
£29,356.62
8.8p
£9,377.41
Data correct as of November 2023. Annual cost based on a 2-year contract and the maximum kWh usage within each business size banding. These prices reflect a live market and are subject to fluctuation.
Small Business Energy

Comparison 

Running a small business can be difficult. Add on all the business utilities to manage, and it becomes that much more time-consuming.

Finding a great deal on your business energy can be as easy or as hard as you make it. You just need to know where to look. Luckily, you've landed in the right place.

You'll find some great exclusive small business energy prices using our comparison engine and we will even take care of the switching process for you. You can switch anywhere, anytime. Our comparison engine is built for the convenience of a busy small business. 
What Is A Micro-Business? - Can I Get Cheaper Business Energy Rates?
You may have heard the term 'micro-business' floating about. This is terminology that suppliers use to classify different types of consumption levels when it comes to energy. There are some unique benefits of falling into this category.
Ofgem defines a Micro business consumer as a non-domestic consumer that meets one of the following definitions:
Uses less than 100,000 kWh of electricity per year, or
Uses less than 293,000 kWh of gas per year, or
Employs fewer than 10 employees (or their full-time equivalent) and has an annual turnover or balance sheet no greater than €2 million (approx: £1.8 million)
If you pay less than £12,000 per year for either electricity or gas you may be considered a micro business. So how will this save money on business electricity prices?
Benefits of Being a Micro Business
The majority of small businesses in the UK meet one or more of the criteria above, and so may benefit from the following benefits:
You can give your termination notice at any time during your contract. Unlike larger businesses, you don't need to worry about renewal windows when looking for a new contract. The maximum notice period for terminating a micro-business contract is now just 30 days. If you feel like your tariff prices are too high, you can switch business energy suppliers at any time.
Your fixed-term renewal letter must include your current business energy prices, new prices and annual consumption. Historically business energy suppliers would send confusing and unclear renewals that made it difficult to understand your options.
Ofgem's Standards of Conduct (SOC) covers most, but not all, interactions with your supplier. This ensures that micro-business consumers are treated fairly with respect to billing, contracts and customer transfers.
Large Business Energy

Comparison 

You may have some more intricate requirements when it comes to energy management solutions. We have an expert team that will build a custom energy solution for your organisation. Arranging everything from advanced energy management insights, meter installation and arranging new premises supply; we have you covered. 
Latest
Business Energy Prices

Per kWh by Region

All prices are based on a 2-year fixed tariff and an annual usage of 25,000 kWh. Last updated November 2023. 
Electricity
| Region  | Electricity Unit Price (p/kWh) | Daily Standing Charge (p/kWh) | Annual Electricity Price (£) |
| --- | --- | --- | --- |
| London | 29.1p | 52.2p | £7,454 |
| North East | 29.8p | 83.7p | £7,749 |
| North West | 29.6p | 65.8p | £7,649 |
| East Midlands | 29.1p | 70.2p | £7,538 |
| West Midlands | 29.4p | 77.2p | £7,626 |
| Yorkshire | 29.5p | 78.5p | £7,665 |
| East | 29.2p | 59.8p | £7,512 |
| South East | 29.5p | 66.4p | £7,606 |
| South West | 30.1p | 81.9p | £7,819 |
| South | 29.7p | 72.8p | £7,681 |
| North Scotland | 30.9p | 75.5p | £8,004 |
| Central and Southern Scotland | 30.8p | 92.9p | £8,038 |
| North Wales, Merseyside and Cheshire | 32.2p | 95.5p | £8,395 |
| South Wales | 29.7p | 78.7p | £7,717 |
Gas
Region 
Gas
Unit Price (p/kWh)
Daily Standing Charge (p/kWh)
Annual
Gas Price (£)
London
10.1p
58.8p
£2,750
North East
10.3p
62.6p
£2,798
North West
10.2p
56.8p
£2,761
East Midlands
10.3p
65.6p
£2,809
West Midlands
10.1p
51.4p
£2,719
Yorkshire
10.1p
27.8p
£2,627
East
10.1p
56.2p
£2,734
South East
10.4p
70.4p
£2,847
South West
10.4p
72.2p
£2,868
South
10.3p
54.2p
£2,773
Scotland
10.2p
58.4p
£2,769
North Wales, Merseyside and Cheshire
10.3p
60.5p
£2,788
South Wales
10.3p
58.8p
£2,750
What Happens at The End of a

Business Energy Contract

?
Energy suppliers will move companies over to a variable rate tariff. The business will be charges at the current market rate and prices can fluctuate from month to month. If electricity rates are low, your business could save money; but in most cases these tariffs tend to be more expensive for both business gas and electricity.
It is often advised and better for companies to compare business energy prices to find a suitable fixed rate tariff and the best overall package for their business energy contract.
You can compare the latest business energy prices here.
Business Energy FAQs
What Does British Business Energy Do?

British Business Energy is a price comparison site that is free to use for UK businesses. We get paid directly from the business energy supplier. This means we can offer our customers a variety of great deals on their business energy contracts.

British Business Energy has strong commercial partnerships with many of the leading UK business energy suppliers to have access to great deals.

Should I Switch Business Energy?

Our advice is to sit tight, take a meter reading and wait until the new supplier we appoint contacts you. This will make sure the process goes as smoothly as possible. Once the process is complete, you will be free to switch to another tariff or supplier.

What Information Do I Need To Get A Business Energy Quote?

You will need the following for an accurate business energy quote.

 A recent business electricity and gas bill 
 Your MPRN and MPAN numbers (these can be found on your bill)
The length of your current business energy contract
Simple contact details 

What Is The Energy Bills Discount Scheme (EBDS)? 

The EBDS replaces the Energy Bill Relief Scheme. Financial support for businesses has been reduced by offering discounts on wholesale energy prices rather than a fixed cap. 

This will only be offered during periods of high wholesale energy prices. This means businesses can take advantage of fixing their prices at a lower rate before potential future price increases. 

Not every business will be offered the same level of discount, with large consumption industries receiving a more significant discount.

Eligibility is dependent on: 

New fixed-price energy contracts (allowing businesses to maximise discounts and savings) 
Those on existing fixed-price energy contracts agreed on or after 1 December 2021 
Businesses on deemed or out-of-contract variable tariffs 
Flexible purchase contracts 

This scheme begins in April 2023 and will run until March 2024. 

Electricity will have a maximum discount of £19.61 per MWh with a price threshold of £302 per MWh. 
Gas will have a maximum discount of £6.97 per MWh with a price threshold of £107 per MWh. 

Can Large Consumption Companies Get Cheaper Business Energy Prices?

Larger companies have more buying power. This means energy suppliers are more likely to offer cheaper unit rates on your gas and electricity. Each energy supplier is different but they're usually open to some negotiation.

Larger businesses using more than 100,000 kWh of electricity per year will be required to install a half-hourly meter. 

Can I Switch Business Energy If I Have Multiple Premises? 

Companies with multiple buildings with separate meters can combine business energy bills. A multimeter can help companies manage their gas and electricity suppliers much easier than switching business energy suppliers multiple times. 

What Happens to Business Energy Customers' Debt?

This will depend on the arrangements the administrator puts in place to recover any monies still owed to the failed supplier, including those owed by former customers.

What Happens to My Credit Balance as a Business Customer?

Business customers' credit balances are not protected under the Safety Net. We will try and appoint a supplier to cover all or some of the outstanding credit – but, this isn't guaranteed.

You should contact your old supplier's administrator about any credit balances you may have.

Who Supplies My Business Gas?

To find out who your current business gas supplier is, you need to check your most recent gas bill. It should include the name of your supplier and the contract/ tariff you are on. You could be on a dual fuel contract, meaning you get your gas and electricity from the same supplier. 

Once you know who is responsible for supplying the gas in your home or business, it will make it easier to reassess your contract details and update any information with them.

Alternatively, by using the Meter Point Administration's (MPA) online search tool, you can find out who is supplying the gas for your area by simply entering your postcode.

Who Supplies My Business Electricity?

To find out who your current business electricity supplier is, you need to check your most recent electricity bill. It should include the name of your supplier and the contract/ tariff you are on. If you are new to the premises, the previous occupants may have contacted the supplier to inform them of their relocation, so you should keep an eye out for a letter addressed to "The Occupier".

Once you know who is responsible for supplying the electricity in your home or business, it will make it easier to reassess your contract details and update any information with them.

If you are in a rented property that includes bills and utilities as part of a monthly payment, you may not have access to the energy bill, in which case you need to contact the landlord or estate agent to find out. It's always useful to keep track of where your money goes when dealing with a third party.

You also have the option to contact your distribution network operator to find out who is supplying your business electricity. You can use the Energy Networks Association postcode search tool to find out which area your property belongs to.
Speak to a Business Energy Expert
Call now on 020 3981 9657
Lines Open:
Monday - Thursday
9am - 8pm
Friday
9am - 5:30pm
Saturday
10am - 4pm
Sunday
Closed