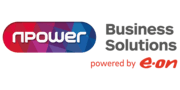 npower Business Solutions, powered by E.ON Energy: Prices, Tariffs & Reviews
npower Business Solutions, powered by E.ON specialises in supplying both large and corporate businesses.
npower Business Solutions offers a range of business rates and tariffs. This includes both fixed and variable rates. Customers of npower Business Solutions can receive electricity, gas or both.
Save time, compare npower Business Solutions tariffs and protect your business energy bills within 60 seconds
A Guide To npower Business Solutions, Powered By E.ON
npower Business Solutions provides commercial energy support to large businesses in the UK. This includes new connections, consumption monitoring, and support to lower carbon emissions.
Since January 2019, Npower has been a subsidiary of E.ON UK, supplying gas and electricity to corporate businesses, SMEs, and commercial. They employ a team of energy experts to help you and your business work towards net zero solutions. Currently working with over 20,000 businesses across the UK across a range of different industries, they are one of the UK's largest energy suppliers and have extensive knowledge within the energy market, to find a solution for your business needs.
npower Business Solutions supplies 100% renewable energy through their Business Renewable: REGO Backed Electricity product. They offer a range of different products and tariffs including, tailored fixed contracts, flex portfolio solutions, renewable energy, new connections, and much more.
They have recently applied a new online portal which provides customer support 24/7 and encourages you to call on their experienced teams for policy, industry, compliance, market, industry, and account management support.
npower Business Solutions Reviews
npower Business Solutions doesn't have a direct Trustpilot rating since the transfer over to E.ON UK, however, E.ON UK has an overall rating of 3.7 out of 5 stars on Trustpilot, based on around 47,000 reviews. 49% of those are 5-star reviews, whilst the other four ratings are split between 4% and 29% - overall as an average experience.
After doing a search for npower-specific queries in the comments, we found a lot centred around communication difficulties, despite the transfer being really simple and easy enough. Some comments state how easy the meter installation process was with them, however, it took a while.
npower Business Energy Benefits
Risk Management – to help you understand your energy usage.
Energy HQ – analysis of your tariff.
Energy management tools.
Advice on generating your own energy.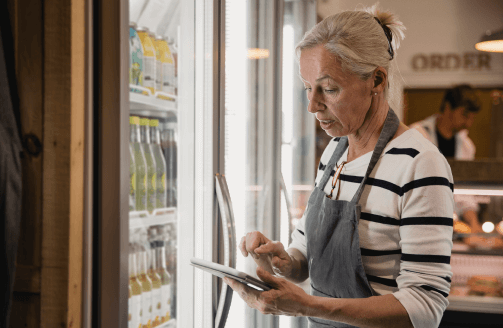 npower Business Solutions Prices & Tariffs
npower Business Solutions offers a range of energy tariffs, this includes fixed rate tariffs, flexible tariffs, and specialist options for energy consultants.
They also offer renewable options for businesses seeking environmentally friendly energy tariffs.

npower Business Solutions, powered by E.ON FAQs
Who Owns npower Business Solutions?

npower Business Solutions is owned by its fellow member of the 'Big Six' – EON.  It was acquired in 2019, after 19 years as an independent company. It was previously known as RWE npower, and before that as Innogy PLC.

Where Is The npower Business Solutions' Head Office?

You can contact Npower Business Solutions in several ways. To talk to someone about signing up for a new Business tariff, you can call on 0330 053 1693.

npower Business Solutions' head office is based at 2 Prince's Way, Solihull, B91 3ES

When you switch through British Business Energy, you don't need to do any of this contact yourself. We take care of the whole process for you.

What Is npower Business Solutions' Fuel Mix?

npower Business Solutions' fuel comes from a mixture of sources, some green, and some not.

Coal – 5.5%
Natural gas – 45.2%
Nuclear – 4.2%
Renewable – 40.4%
Other sources – 4.7%

What Is npower Business Solution's Cancellation Policy?

When you choose to leave npower Business Solutions, you need to get in touch with them. You can call them on either 0800 138 2322

You do not need to supply a final meter reading, as your new supplier will do so. You will need to pay a final bill, however. If you are leaving your fixed-term contract early, you may need to pay a leaving fee.

What Are npower Business Solutions' Regionional Price Variations?