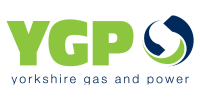 Yorkshire Gas & Power (YGP) Business Energy: Tariffs & Reviews
Yorkshire Gas and Power (YGP) is an independent commercial gas and electricity supplier to England, Scotland and Wales operating since 2009. Below we profile their tariffs, provide a company profile and show customer reviews.
Compare Yorkshire Gas & Power Business Energy Prices & Protect Your Energy Bills In 60 Seconds
A Guide to Yorkshire Gas & Power (YGP)
The company's goal is to become a serious competitor to the 'Big 6' energy suppliers by providing a first-class experience to existing and new customers alike. They aim to do this by driving down prices and investing in better customer service.
The company works closely with energy brokers to acquire new customers and offers a guarantee to beat your renewal prices or give you £100.
Yorkshire Gas & Power Reviews
Yorkshire Gas & Power have an overall rating of 3.9 out of 5 stars on Trustpilot, based on around 1,300 reviews. 51% of those are 5-star reviews, whilst the other four ratings are split between <1% and 39% - averaging as a great overall experience. Most comments from customers state how they received great customer service after experiencing issues and how they resolved any problems over the phone. The negative comments mainly centre around their services being overcharged and miscommunication.
British Business Energy Website Score:
Clear contact information (including phone number) on the website? Yes
Case studies and/or reviews on the website? Yes, a few customer testimonials can be found on some pages.
Straightforward to get quotes? Yes
Does the website contain useful information about business energy? Yes, contains only basic information about their services, but they do clearly display out-of-contract rates.
Online account management? No

Yorkshire Gas & Power Prices and Tariffs
Yorkshire Gas and Power Electricity Tariffs
Yorkshire Gas and Power Gas Tariffs
1, 2 or 3-year fixed-price gas supply contracts.
Multi-site Contracts
Monthly payment plans to spread the cost of your energy across the year
Ready to Find a Better Energy Deal?