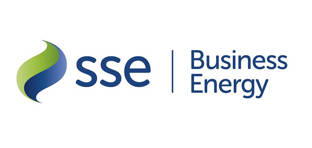 SSE Business Energy: Prices, Tariffs & Reviews
SSE Business Energy (Scottish and Southern Energy) is one of the largest business energy suppliers supplying companies of all sizes across the UK.
SSE Business Energy was founded in 1998, after the privatisation of the UK's energy grid.
They are one of the larger energy companies in the UK, forming one of the FTSE 100 businesses. SSE Business Energy supplies energy exclusively to companies across the UK.
Save time, compare SSE Business Energy prices & protect your energy bills within 30 seconds
A Guide to SSE Business Energy
SSE Business Energy is one of the largest brands in the UK. They have a positive record for customer service and are nationally recognised for their positive customer relations. They make efforts to help their customers, regardless of any language or ability, by partnering with Language Line and Dementia Friends, and also provide Sign Video services, and formats such as Braille. SSE states that they will always find a way to make it easier for the customer.
Formerly known as Scottish and Southern Energy Plc, SSE Business Energy is a multinational energy company with headquarters in Perth, Scotland. They supply businesses across the UK with energy.
SSE Business Energy produces more green energy than any other company. This is through wind and water energy production. Customers of SSE Business Energy can also produce green energy through micro-generation tariffs.
SSE Business Energy Reviews
SSE Energy Services has an overall rating of 3.8 out of 5 stars on Trustpilot, based on around 55,000 reviews. 69% of those are 5-star reviews, whilst the other four ratings are split between 2% and 16% - averaging as a great experience. Most comments from customers are quite mixed on a customer service interaction, some saying it was excellent, whilst others say it was difficult to get through to someone.
SSE Business Energy Benefits
Custom tariffs
Energy efficiency plans
Control your costs
100% renewable
energy as standard
Online management
Set energy goals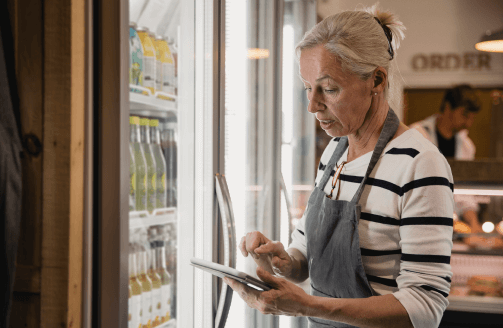 SSE Business Energy Prices & Tariffs
SSE Business Energy has a range of tariffs for businesses of all sizes. Depending on the size of your business, you may be able to have a variable rate tariff or a deemed contract. SSE Business Energy also provides broadband and offers energy and broadband bundles at a discount.
With SSE Business Energy, you can use a variety of meters. This includes standard and smart meters. It also includes a range of Multi-Site & Multi-Rate meters.
Switching to SSE Business Energy is easy with us. We contact your current suppliers and SSE, to ensure that you get the best deal on your energy needs.

SSE Business Energy FAQs
Who Owns SSE Business Energy?

SSE plc is a multinational energy company with its headquarters in Perth, Scotland.

In the UK they supply specialist commercial energy services to SMEs and large high usage businesses.

Where Is the SSE Business Energy Head Office?

For General Enquires, the best way may be to call them, at 0345 070 7373.

You can write to SSE at: PO Box 7506, Perth PH1 3QR.

You can also contact SSE through the live chat function on their website.

Contacting an energy company can be a stressful procedure. Trying to figure out which department to call, or which address to write to can be difficult. However, it doesn't need to be. When you switch supplier with British Business Energy, we contact the supplier for you. That way, we handle the stressful parts, and leave you the time to run your business.

What Is SSE Business Energy's Fuel Mix?

SSE Business Energy has the largest renewable energy capacity in the UK and Ireland. They invest in both their own renewable energy production and help more renewable energy generators connect to their network.

SSE Business Energy offers the chance to 'Go Green', by combining their tariffs with additional green coverage. For an extra £3 a month, you can match your business' energy usage with renewable energy, as well as pay for trees to be planted.

SSE Business Energy uses a mixture of fuels:

Coal – 0%

Nuclear – 0%

Natural Gas – 70.1%

Renewables – 29.9%

Other sources – 0%

What Is SSE Business Energy's Cancellation Policy?

To cancel your policy with SSE Business Energy, you need to inform them of your decision to leave.

It's worth bearing in mind that business energy contracts can contain large exit fees.
Ready to Find a Better Business Energy Deal With SSE Business Energy?