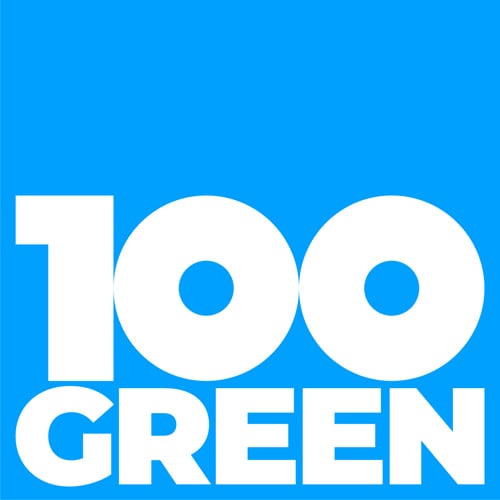 100Green Business Electricity & Gas Tariffs & Reviews
Formerly known as Green Energy UK (GEUK), 100Green sells renewable electricity and green gas to homes and businesses in the UK. As an added incentive they offer free shares in their business to customers. Below we profile their electricity & gas prices, rates, contracts and tariffs for business customers and also show you some reviews from around the web.
Save time, compare the latest tariffs and protect your business energy bills within 60 seconds
A Guide To 100Green
100Green, formerly known as Green Energy UK (GEUK) is an independent energy supplier, supplying green energy to domestic and business customers in the UK for over 20 years. They are the only company in the UK to supply 100% green gas and renewable electricity.
100Green's goal is to make green energy mainstream and not just an "alternative" for UK customers. To do this they aim to price their tariffs at the same rate as the rest of the local market. Plus, they give shares in their company to current customers as an added bonus.
Their other major selling point is that they prize customer service, even going so far as to offer a customer promise. They operate in England, Scotland and Wales and claim that they are: "the first company in the UK energy market to only supply renewable green gas to its residential and business customers." Thus, making them the only truly 100% green energy supplier in the UK. They are Ofgem (Office of Gas and Electricity Markets) regulated and certified which means your energy supplies are always secure.
100Green Reviews
100Green has an overall rating of 4.0 out of 5 stars on Trustpilot, based on around 1,000 reviews. 71% of those are 5-star reviews, whilst the other four ratings are split between 3% and 14% - averaging as a great overall experience. Most comments from customers state how they are glad to be with a fully green energy supplier, whilst the negatives mainly point out unclear app and website interface. Despite that, they received good customer service after getting through to someone.

100Green FAQs
Who Owns 100Green?

100Green was founded in 2001 by Douglas Stewart, CEO

Where Is The 100Green Head Office?

100Green is based in Ware, Hertfordshire. You can write to them at this address:

100Green
Black Swan House
23 Baldock Street
Ware
Herts
SG12 9DH

How Can I Contact 100Green?

When you switch through British Business Energy, we can handle all the contacts with your new supplier, so you can focus on running your business. However, should you ever need them, please find the details below.

Phone: 01920 486 156 (Monday - Friday, 8 am to 5 pm, excludes public holidays)

Email: [email protected]

What Is 100Green's Fuel Mix?

100Green supplies 100% green gas and is the only company in the UK to provide this to both domestic and commercial customers.

Their electricity fuel mix is also 100% renewable.

How Are 100Green Prices Regulated?

100Green's prices are regulated by Ofgem, a non-ministerial government department and an independent national regulatory authority.

100Green Business Energy Tariffs
Dual Fuel Sparkling Tariff (Variable or Fixed)
100% sustainable energy
No carbon offsetting required
Tariffs on par with those in your region
No exit fees
Dual Fuel EKO Premium Green Tariff (Fixed)
100% sustainable energy
Safeguards local wildlife
Independently eco-labelled
No exit fees
Dual Fuel Tide Green Tariff (Time-of-Use)
100% green & renewable energy
Promotes efficient energy use
Only consumes electricity when prices are at their lowest
No exit fees
Ready To Find A Better Energy Deal?