Compare Business Electricity Rates
Keep Your Business Electricity Bills Low
Compare the latest business electricity prices & complete your switch online!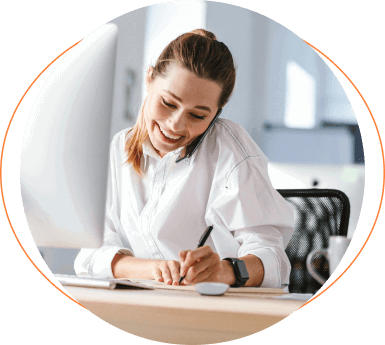 Compare Business Electricity Rates From Top UK Electricity Suppliers




Everyone likes to save money, and that's no different for businesses. We've helped UK businesses of all sizes save money when comparing business electricity rates, whether that be bespoke built tariffs or online self-service switching. 
We specialise in finding great business electricity rates to help you take control of your bills.
How to Get

Cheaper

Business Electricity Rates?
The quickest way to see if you're overpaying on your business electricity is to compare the latest live rates. You can do this using our comparison engine. It takes just 30 seconds to see live prices tailored to your needs.
We Have Completed Over
350,000

Business Electricity Switches All Over The UK.

Building strong relationships with some of the UKs leading business electricity suppliers helps us secure great deals for our customers. In some cases, we can even offer exclusive business electricity rates to our customers that are not available if you approach the supplier directly.
Comparing Business Electricity Rates Is
Easy
Compare
The latest business electricity rates & find the best deal for your business
Switch
Either online or over the phone, our business electricity switiching process is simple
Save
Join over 350,000 customers who found a great business electricity deal
For many businesses, trawling the market and searching for the best business electricity deal is a hassle you could do without. Time is money and our comparison engine helps SMEs find great deals on their business electricity supply without spending hours getting quotes. 
We aim to make the process of comparing a wide range of business electricity rates simple.
Once you've selected your chosen business electricity tariff, we'll take care of the rest. Our expert team will handle the entire process to ensure your switch to a new business electricity supplier is smooth and hassle-free.
What Are the Current Business Electricity Rates per Kwh?
As wholesale costs increase, business electricity prices have risen dramatically. Despite this, it's important to remember that the prices you pay will vary based on a number of factors.
One of the most important factors is the size and location of your business premises; including the amount of electricity your business consumes. Larger businesses with higher electricity usage can often access a cheaper unit rate than smaller businesses.
This can make it difficult for businesses to understand whether a unit rate offered is suitable for them. Here, we've broken down the average business electricity tariff by business size based on 2-year fixed-rate contracts.
 Business Size
(Annual Usage)
Unit Price/kWh
Daily Standing Charge
Full Year Price (£)
Micro
(up to 5,000kWh)
29p
67.4p
£1,685.17
Small
(5,000-15,000kWh)
29.1p

75.1p

£4,642.19
Medium
(15,000-25,000kWh)
29.9p
75.1p
£7,746.61
Large
(25,000-50,000kWh)
29.3p
140p
£15,161.61
Very Large
(50,000-100,000kWh)
28.9p
119.3p
£29,356.62
Data correct as of November 2023. Annual cost based on a 2-year contract and the maximum kWh usage within each business size banding. These prices reflect a live market and are subject to fluctuation.
Are Business Electricity Rates Still on the Up?
No – quite the opposite.
Companies have been understandably anxious about the price of business electricity over the past year or so - but electricity unit rates have been falling for quite some time.
We pulled up the three most affordable electricity tariffs for each month since October 2022 and found that prices have dropped every month, from almost 80p per kWh to around 28p.
This reduction works out at around a 52p per kWh decrease and an annual saving of almost £13,000.
The Three Cheapest Business Electricity Tariffs by Average Each Month
Nov
2022

Dec
2022

Jan
2023

Feb
2023

Mar
2023

Apr
2023

May
2023

Jun
2023

Jul
2023

Aug
2023

Sep
2023

Oct
2023

Nov
2023

75.92p

59.03p

57.24p

36.98p

32.27p

31.21p

30.53p

29.62p

29.80p

29.98p

30.25p

29.55p

30.06p
Prices are calculated based on the average price of our three cheapest business electricity suppliers on the usage of 25,000 kWh/year and a 03-profile class between 01.11.2022 - 01.11.2023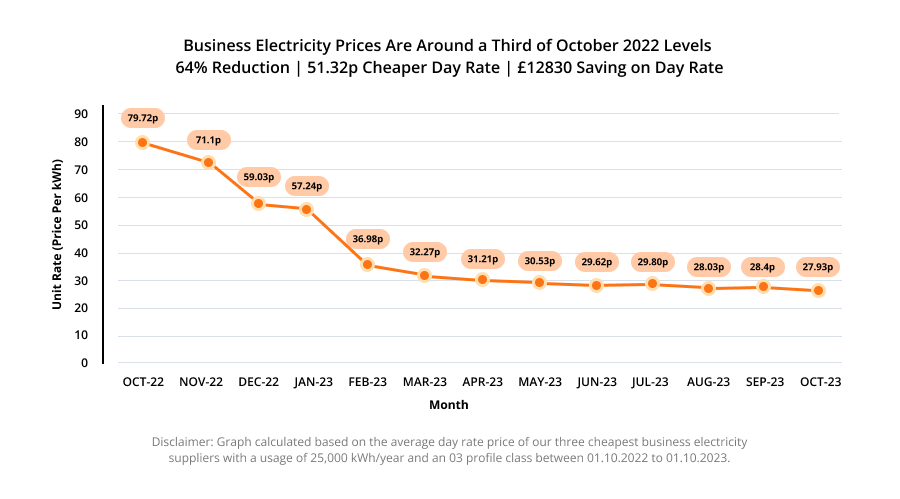 What's Included in My Business Electricity Quote? 
When you compare business electricity rates, there is a lot 'built in' to the prices you see. When you view your annual cost, this is calculated based on your consumption and has the following costs included in the quote:
Electricity unit price per kWh 
Daily standing charge 
VAT at 20% (some discounts available) 
Climate Change Levy (CCL) at 0.00775p per kWh this year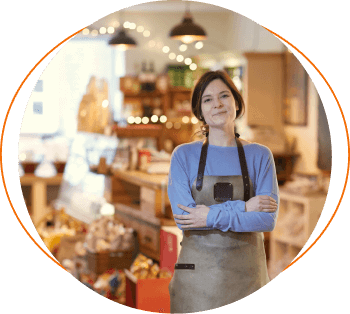 How to Get the Cheapest Business Electricity Rates in 2023
Business electricity rates have stabilised in 2023. This has opened a great window of opportunity for businesses to assess their tariff to see if they can get a cheaper deal. 
What Information Do I Need to Compare Business Electricity Rates? 
It is easy to compare business electricity rates. We only need some basic information about your business to provide an accurate quote.
We'll need some basic information (business name, address, contact details) 
Your electricity usage for 1-years worth of usage (you can find this on your business electricity bill) 
Who is your current business electricity supplier? 
Having this information to hand means it is much easier to get an accurate business electricity quote. Don't worry if you don't have all this information, our powerful comparison engine can find any missing information. 
How to
Reduce Business Electricity

Costs 

Whilst switching business electricity tariffs can save you money, you can stack additional savings. 

Depending on the nature of your company, managing business electricity usage can be a challenge. For example, ensuring employees are on board with the push to save electricity costs by switching off computers, machinery and lights when not in use will have a huge impact. A simple business electricity audit can help identify any inefficiencies. 
What
Business Electricity Tariffs

Are Available?

There are several types of business electricity tariffs available, but most businesses will either select a variable rate or a fixed rate tariff.

The type of business electricity tariff you choose will depend on the needs of your business. If you prefer certainty and consistent pricing, a fixed rate tariff will likely be the best option. If your business is particularly environmentally conscious, a green energy tariff could be a great option.

When you switch with us, you can receive advice on the right tariff type for your business needs. Here, you can find some of the most popular business electricity tariffs offered by suppliers.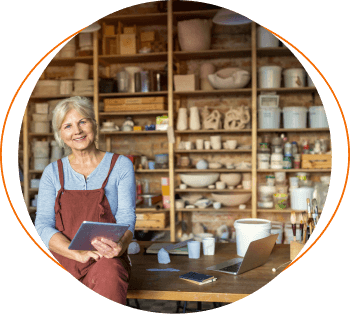 Fixed-Rate Tariffs
This is the most common tariff offered by business electricity suppliers. It allows businesses to lock in cheaper business electricity prices. It does not offer much flexibility and you are usually tied into a contract for 1-4 years.
This means you cannot switch business electricity to a better deal if wholesale prices go down in the middle of your contract.
Get a fixed rate tariff
Variable Rate Tariffs
The price of the electricity supplied to your business premises can move up and down in line with the market. Selecting a variable rate tariff offers flexibility and could save money. This is not a guarantee.
On top of these two popular tariffs, you can switch to a Green Electricity Tariff. Switching has become difficult in 2023 with the ongoing crisis and surging wholesale energy prices. To see the latest business electricity prices, you should compare regularly to see if fixing is the right option for you.
Green Energy Tariff
Many businesses prioritise reducing the impact on the climate alongside finding cheaper electricity deals. Switching to a green business electricity tariff is a first step towards green goals. 
In the UK, green tariffs are offered by nearly every business electricity supplier. When comparing business electricity with us, we will include green energy tariffs in our results.
Whilst doing your part for the planet, the benefits of supporting green business electricity come with increased corporate social responsibility.
Rolling Contracts
Rolling contracts are usually home to the suppliers most expensive unit rates. Typically, any business that has not negotiated a new electricity contract will be placed on a rolling contract.
To avoid this, you should add a digital calendar reminder to review your tariff. In some cases, you can secure your new electricity deal up to 12 months before the contract end date.
Deemed Rates
Deemed rates contracts are quite rare. However, a business will be placed on this type of contract when there was never a contract agreed before. This often happens when a business moves into a new premises. 
Similar to rolling contracts these are often some of the most expensive unit rates and it is best to avoid this situation.
Who Are The
Cheapest Business Electricity Suppliers

In 2023? 

The cheapest business electricity suppliers change their prices almost daily. However, we've put aggregated prices to offer some rough guidance as to what your bills could look like. Prices often differ depending on multiple factors including contract length, usage, wholesale prices, location and credit rating, so for an accurate business electricity quote for your company, you should compare prices today. 

Nobody knows if electricity prices are going to rise - so many business owners are locking in fixed-rate prices for multiple years for some security. 

Prices are correct as of November 2023. Data is based on 25,000 annual electricity consumption on a 2-year contract in the UK. 
| Electricity Supplier  | Unit Rate (p/per kWh) | Standing Charge | Annual Cost |
| --- | --- | --- | --- |
| | 33.6p | 62.3p | £8,624.78 |
| | 27.4p | 124.8p | £7,316.89 |
| | 27.6p | 185.9p | £7,573.28 |
| | 29.1p | 97.9p | £7,632.90 |
| | 30.7p | 25p | £7,775.77 |
| | 29.6p | 31.5p | £7,524.24 |
| | 33.5p | 42.3p | £8,539.22 |
Small Business Electricity

Rates 

We specialise in helping SMEs all over the UK find great business electricity rates. We understand the pressures of operating as an SME. Helping you save money on your business utilities is what we do. 

Our self-service platform allows you to compare business electricity rates at a time that suits you. Once you select your new tariff, we'll take care of the switching process for you.
Large Business Electricity

Rates 
Finding a business electricity tariff that meets the needs of high-consumption organisations can be a challenge. We offer solutions for large site and multi-site companies that require a more bespoke electricity contract. 
Our expert large consumption team will work with you to find competitive business electricity rates with solutions that meet your exact requirements. 
Average
Business Electricity Rates

by Region

Based on 25,000 kWh of annual business electricity consumption on a 2-year fixed rate deal. Prices updated November 2023.
| Region  | Electricity Unit Price (p/kWh) | Daily Standing Charge (p/kWh) | Annual Electricity Price (£) |
| --- | --- | --- | --- |
| London | 29.1p | 52.2p | £7,454 |
| North East England | 29.8p | 83.7p | £7,749 |
| North West England | 29.6p | 65.8p | £7,649 |
| East Midlands | 29.1p | 70.2p | £7,538 |
| West Midlands | 29.4p | 77.2p | £7,626 |
| Yorkshire | 29.5p | 78.5p | £7,665 |
| East England | 29.2p | 59.8p | £7,512 |
| South East England | 29.5p | 66.4p | £7,606 |
| South West England | 30.1p | 81.9p | £7,819 |
| Southern England | 29.7p | 72.8p | £7,681 |
| North Scotland | 30.9p | 75.5p | £8,004 |
| Central and Southern Scotland | 30.8p | 92.9p | £8,038 |
| North Wales, Merseyside and Cheshire | 32.2p | 95.5p | £8,395 |
| South Wales | 29.7p | 78.7p | £7,717 |
Business Electricity Rates FAQs
What Time Of Year Should I Switch Business Electricity?

To avoid any potential exit fees, you should make note of your renewal window. This is usually around 12 months before your contract comes to an end. You can then lock in the latest business electricity prices and switch as soon as your current deal ends.

If you're moving premises, you will likely be able to switch business electricity suppliers without any early exit fees as your contract is typically attached to the premises.

How Long Does It Take to Switch Business Electricty Suppliers?

Once you've selected the business electricity tariff you'd like to switch to, thanks to OFGEM's Faster Switching guarantee it should take five days to complete your switch.

By switching with us, the entire switch will be managed on your behalf. Our experts will keep you up to date with the progress of your switch and answer any questions you may have.

Do I Have to Pay a Standing Charge?

Most standard tariffs will include a daily standing charge alongside your unit rate. However, businesses can switch to a no-standing charge tariff to avoid this daily fee.

However, it is worth bearing in mind that your unit rate may be higher on a no-standing charge tariff. For those who with high energy consumption, a no-standing charge tariff may not be the cheapest option. You can quickly compare the full estimated costs of your tariff options to help you find the right deal for your business.

How Much VAT Will I Pay on My Business Electricity?

VAT is charged at a standard rate of 20% on gas and electricity. If you operate a charity or not-for-profit organisation, you could be eligible for a VAT reduction of 5%.

In many cases, your electricity supplier will not automatically add this reduction so it's important you contact your supplier to make sure you are receiving the full deduction you're entitled to.

What If I Have Multiple Buildings?

If your business operates across multiple locations, some suppliers may offer you a discount on your electricity you use.

You may be eligible for a multi-site meter which can help you consolidate your business energy bills.
Speak to an Expert About Your Business Electricity Rates
Call now on 020 3981 9657
Lines Open:
Monday - Thursday
9am - 8pm
Friday
9am - 5:30pm
Saturday
10am - 4pm
Sunday
Closed