Business Water Suppliers
Change your water supplier to save money on your bills
In just 60 seconds you can find a better deal for your business
In April 2017, Ofwat deregulated the business water market. This decision had a massive ripple effect on retailers and consumers alike. Before, one retailer had control of an entire region. Now, several retailers supply water services to different regions, and consumers can choose whichever retailer best suits their business needs.
Protect your business from future price increases
Switching business water suppliers has never been easier. With cheaper retail fees that you can fix for up to 3 years, you can get a new deal and save up to £450 off your business water bill.
Save up to £450
Fixed retail fees for up to 3 years
Protection from price increases
Only takes 60 seconds
Looking for the best business water suppliers in the UK?
Here's a list of the UK's top water suppliers.
Everflow
Everflow Water is just one of the options available to business owners who want to make the switch. This supplier has gained popularity as the perfect option for SMEs that need tailored support. Read more

United Utilities
United Utilities first became active in 1995. It has amassed over seven million customers who are spread across the North West. This domestic and commercial water supplier covers Cumbria, Greater Manchester, Lancashire, Merseyside, most of Cheshire and select areas of Derbyshire. Read more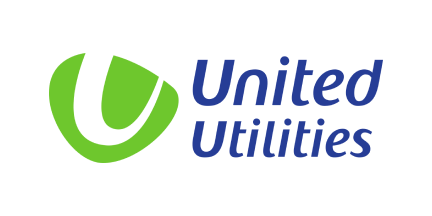 Yorkshire Water
Yorkshire Water became active in 1973. Approximately five million households and 140,000 non-domestic premises depend on Yorkshire Water for fresh water. This commercial water supplier covers West Yorkshire, South Yorkshire, the East Riding of Yorkshire, part of North Lincolnshire, most of North Yorkshire, and part of Derbyshire in England. Read more
Thames Water
Thames Water business water services have been available since 1989. Despite being one of the biggest names in the business, it is one of the youngest suppliers. It focuses on South England, where the river that it has taken its name from is based. 15 million non-domestic and domestic consumers in South England enjoy fresh, clean water and wastewater disposal services from this supplier. That's 27% of the population of the UK! Read more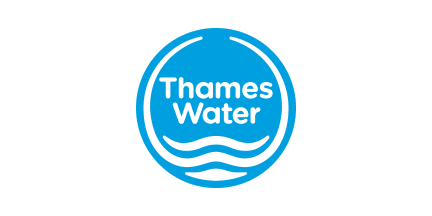 Scottish Water
Three water authorities merged in April 2002 to form Scottish Water. This supplier caters to both domestic and non-domestic water customers. 2.2 million households and 240,000 commercial properties in Scotland depend on Scottish Water for fresh water and wastewater services. Read more
A full list of UK business water suppliers
Looking for information on a specific supplier? Check out the full list of UK business water suppliers. Click a suppliers name to read more.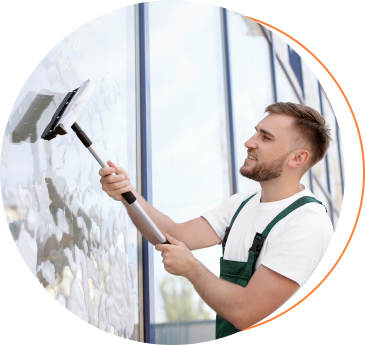 How do I switch business water suppliers?
We offer fast no-obligation quotes based on your business water usage that can save you up to £450 off your bills a year. Getting a business water quote takes just 60 seconds and switching water suppliers is as easy as selecting your new provider at better rates. For larger consumption businesses spending over £1,000 annually on their water and sewerage services, we will arrange a free business water audit to help you save even more money. Your water services will not be interrupted during your switch.
Business Water Suppliers FAQs
Why Switch Business Water Suppliers

We have a great relationship with one of the UK's leading business water retailers Everflow Water. This allows us to help our customers save up to £450 on their annual water and wastewater services.

We know that no two businesses are the same, and our experts work with each customer to find them a great deal on their business water. That starts with understanding your business water usage and finding the right supplier. Our commercial water supplier partner Everflow is rated Excellent on Trustpilot so our customers can find a great deal through us and be happy with the service.

There are several reasons why companies switch business water suppliers:

Cheaper business water supplier rates - comparing business water suppliers is easy and can help save money when costs around the business are rising.
Moving business premises - moving location can be a mammoth task, and many business owners take the opportunity to review their business water and wastewater services, along with other business essentials such as energy.
Better customer service - business owners do not have to put up with poor customer service anymore and can freely switch water suppliers.

Is Switching Business water suppliers Free?

It does not cost you to switch water suppliers. You may have to pay an early exit fee on your business water if you're leaving before your contract end date. This won't be an issue if this is your first time switching. 

How Long Does It Take To Switch Business Water Suppliers?

It takes around 28 days to switch business water suppliers. This allows for a cooling-off period from your previous business water supply to that the final bill is accurate. 

Switching water and wastewater services may take a little longer if you require the installation of a new meter. 

How The Water Market Works

The water market can be confusing with many different parties involved. However, it operates just like any other business utility market. 

The business water market is made up of the following parties: 

Businesses/ Customers - businesses located in England and Scotland are eligible to switch water and sewerage services. 
Retailers/ Suppliers - often known as the retailers, provide the business water packages and contracts you purchase. They manage all the billing and tailor services to your water usage needs. 
Wholesalers - these companies own and operate the water pipes in different areas. These wholesales still manage the domestic market.